Describe yourself in three words.
Creative, ambitious, adventurous.
What's the most interesting thing about you that we wouldn't learn from your resume alone?
I have a pretty good sense of direction. Whenever I'm somewhere new, I easily find my way back afterwards. It has given me the chance to take a couple of solo travel trips I wouldn't have dared to go on otherwise. Without my sense of direction, I would probably still be wandering around somewhere in Italy.
What inspires you?
People with ambitious dreams, who'll do whatever it takes to achieve those dreams. Also people who have the talent to create unique things.
What's the best piece of advice someone has given to you?
The important thing in life is not the triumph, but the struggle.
What made you choose WE LIKE YOU for your internship?
The overall vibe I got from their website. The team is young and enthusiastic, and I feel like I can learn a lot from every single one of them.
Your first day as a #WLYIntern. In one word, how do you feel?
Alexa, play I'm so excited by the Pointer Sisters.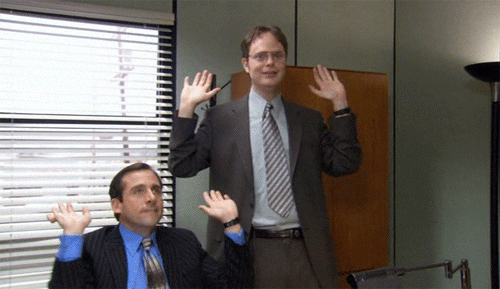 Who or which brand do you like the most on Instagram?
@squaresayings because #relatable.
@travelandleisure, seeing those stunning pictures every now and then almost makes up for the fact that we have been locked up in our homes for the past few months. Almost.
What are your favorite apps?
Shout out to Netflix for either letting me waste my time trying to decide what to watch, even though my list of series and movies I want to watch is endless, or either letting me binge watch a whole season in one go.
Also shout out to Shazam for getting me addicted to new songs I otherwise never would've known the name or artist from.
And of course Deezer to listen to all these new songs I discovered.
What gets you up in the mornings?
My alarm. Then the snooze alarm. Then the snooze alarm again.
And for those days I dare to sleep in, there's always the hangry cat ready to wake me up.
Are you a Social Media fanatic?
Let's just say I feel called out by Apple every week when my phone tells me my screen time.
Current song on repeat?
It's probably a tie between Love to Go by Lost Frequencies and Kings & Queens by Ava Max. Lost Frequencies always manages to give me those summer vibes, while Ava Max has such a pleasant voice and makes use of some nice metaphors in her lyrics.
What is your favorite place to visit in the world?
London baby! I love visiting multiple times a year, and I even lived there a couple of weeks while on a language course. Even after all these years this city still surprises me when I discover new places.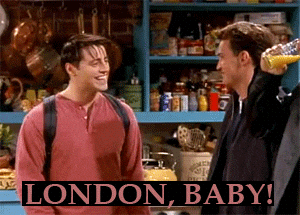 What is your favorite TV-show?
This probably changes almost every week or month, but I'm currently watching The Good Doctor again. I'm still amazed what a good performance Freddie Highmore manages to put on, and I love Antonia Thomas in everything she does.
How would you describe you having a good time?
That feeling of having a drink in your hand, surrounded by your friends and watching a great band or artist perform on stage.
Which kind of music genre do you 'dig'?
I honestly like a variety of different music genres. If it has a good bass and/or guitar in it, I'm down for it.