Describe yourself in three words
Lively – Considerate – Adventurous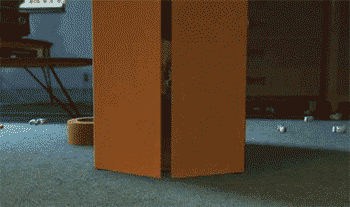 What's the most interesting thing about you that we wouldn't learn from your resume alone?
Urban Exploration is something that always has amazed me. It's just so fascinating to see how nature and urban decay leave their marks on abandoned buildings. I've seen some crazy things like dilapidated soccer stadiums, decaying hospitals, old factories, so on and so forth.
What inspires you?
Ambitious thinking. I've always dreamt big. It's just a matter of persistence that eventually determines if those dreams are ever to come true. So take some initiative dammit!
What's the best piece of advice someone has given to you?
Life's a Party. Invite yourself. 🥳
What made you choose WE LIKE YOU for your internship?
The overall 'feel' I had learning more about the brand. I believe it's important you can actually relate to the brand you'll be representing online in order to do so effectively.
Your first day as a #WLYIntern. In one word, how do you feel?
Hyped, duh 😎
Who or which brand do you like the most on Instagram?
Content Creator and comedian @drewisgooden's posts are always a pleasant appearance on my timeline.
Also, although we have our occasional differences, @kdghogeschool's content can be pretty funny as well.
What are your favorite apps?
I'm on most popular social media platforms, but there's a couple of apps I'd like to highlight.
Thank you @TikTok for making my sanitary visits way longer than they should be.
Thank you @Drumeo for improving my drumming skills with the tons of courses and tips on there.
Lastly, thank you @untappd for keeping track of all the special and foreign beers I've drunk and rated in restaurants and bars around the world! 🍻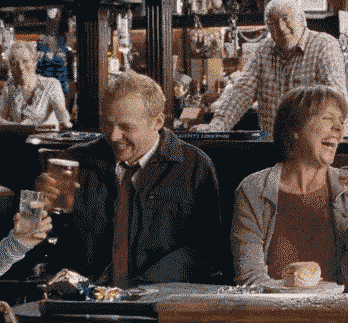 What gets you up in the mornings?
Good luck trying. Oversleeping sadly is one of my unfavourable talents.
Are you a Social Media fanatic?
Judging by my screentime, I am. 💁‍♂️
Current song on repeat?
Star Shopping – Lil Peep
Kind of a guilty pleasure, but my gosh how I love the mellow vibes of this one.
What is your favorite place to visit in the world?
I can have a wonderful time in any place really, as long as I have a couple of friends by my side. It's cheesy, I know.
What is your favorite TV-show?
I recently finished The Office and I enjoyed every single minute of it. By far the hardest I've ever laughed watching a TV show. Breaking Bad however is the best show I ever laid my eyes on.
How would you describe you having a good time?
I'm with friends on the riverside sunbathing, a speaker plays some old-skool tunes, we all have an ice cold Stella Artois in our hands an we discuss whatever comes to mind, without having to worry about tomorrow.
Which kind of music genre do you 'dig'?
I'm a sucker for early 2000's pop punk music. 🤘
You'll mostly find bands like Blink-182 and Sum 41 on my Spotify. Those loud power chords, cheesy rebellious lyrics and fast tempo drumbeats have a very special place in my heart. Maybe it has something to do with the fact that I'm a drummer in a band myself.
SAY IT AIN'T SO, I WILL NOT GO, TURN THE LIGHTS OFF, CARRY ME HOME, NANA NANA NANA NANA NA NA… 💃